(hat tip techdirt)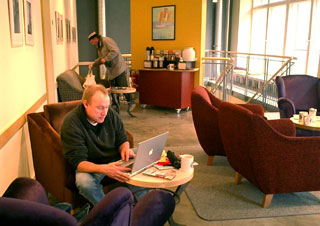 Starbucks' managers are complaining that the high prices of their wireless "Hotspots" are costing them business to their competitors who are giving bandwidth away for free.

And the worst part, T-Mobile - who provides the wifi access - doesn't seem to care.

Kinda puts a new spin on the phrase "get more," doesn't it?